Support Section – A Real Supporter!
Split PST software is although an easy to use software, but if you any difficulty in using you can contact our support section at once. They will solve your each and every query in little time. They are available 24X7 to guide you and support you. They will answer your each and every query with great patience.

Click on the above live chat button to start live chat online.

Call Us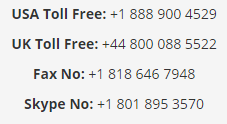 Mail Us