Get Instant Solution For How to Divide PST File Into Smaller Portions".
You can easily fragment too many large sized Outlook PST files to smaller PST after trying Split PST software effectively. This software explains each and every step about how to split large PST files into smaller PST. Follow the simple and easy steps given below to divide huge heavy PST files into small PST.
Step 1
Download and Install Split PST software
Go to Menu >> Programs >> Split PST
Software initial screen will display as shown below: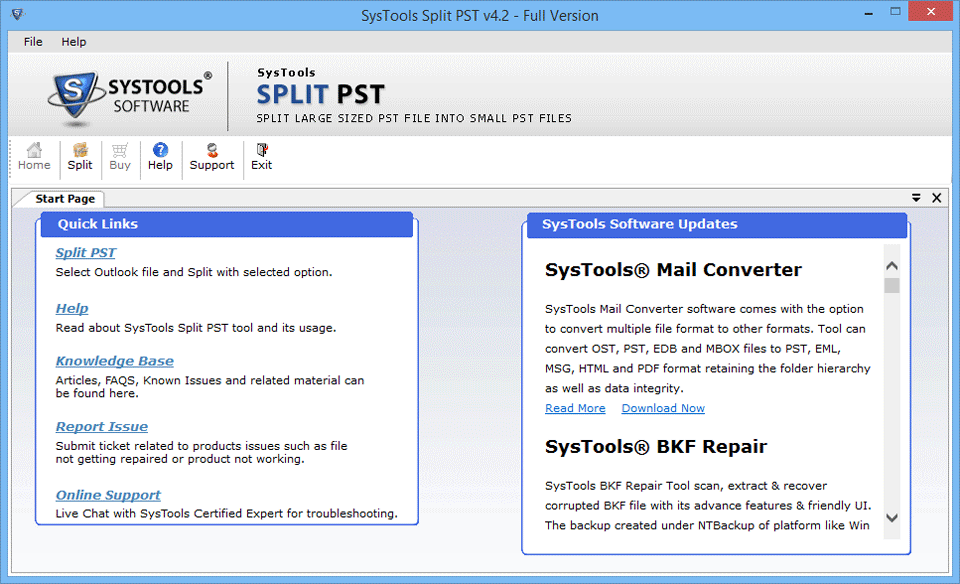 ---
Step 2
Select Split Button
Click on "Split " Button to proceed Next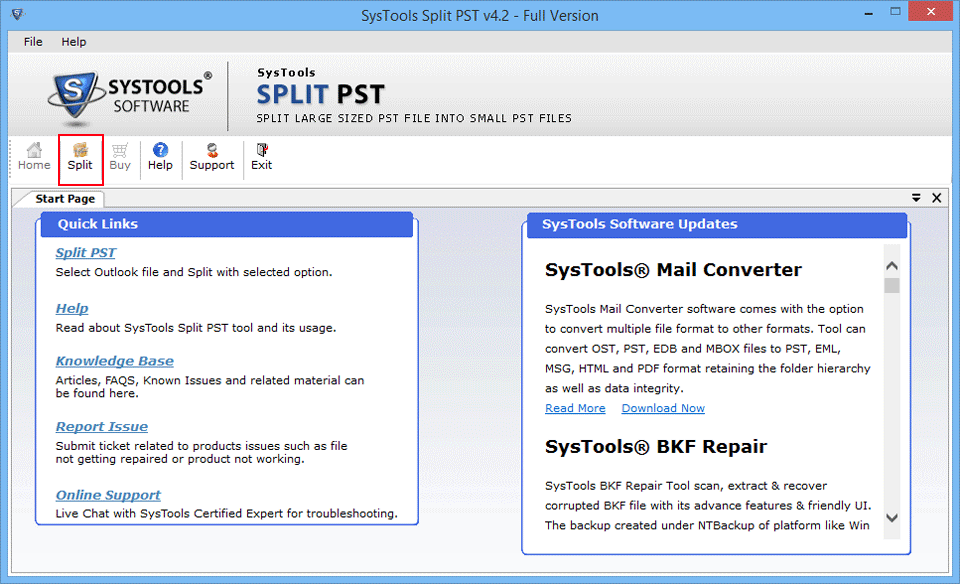 ---
Step 3
Select Outlook Format
Select Options ANSI Files and UNIOCDE Files Format: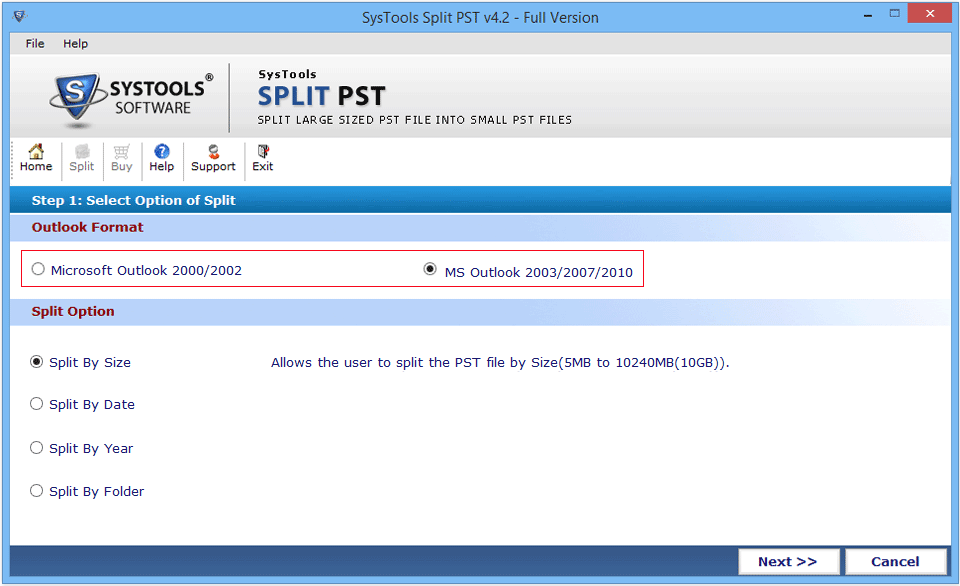 ---
Step 4
Browse large PST
With the help of Browse option
select large Outlook PST files, see below in screen: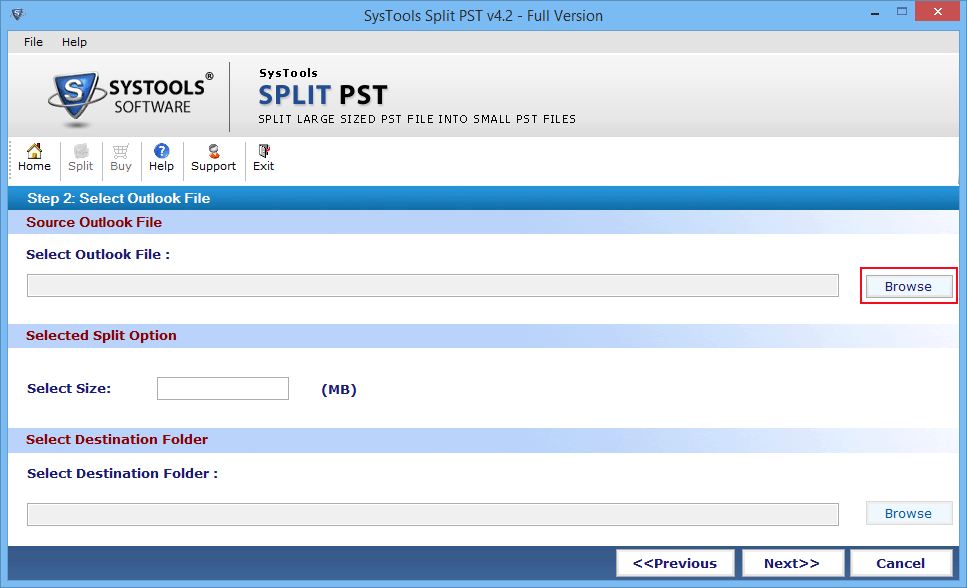 ---
Step 5
Browse Destination Location
After selecting Browse button, software will display the screen as shown in the below screenshot:
Inside the selected PST files software extract the information such as PST name, PST type, PST size & number of PST folders. Split PST software will display the following screen Click on Next button, see screen below: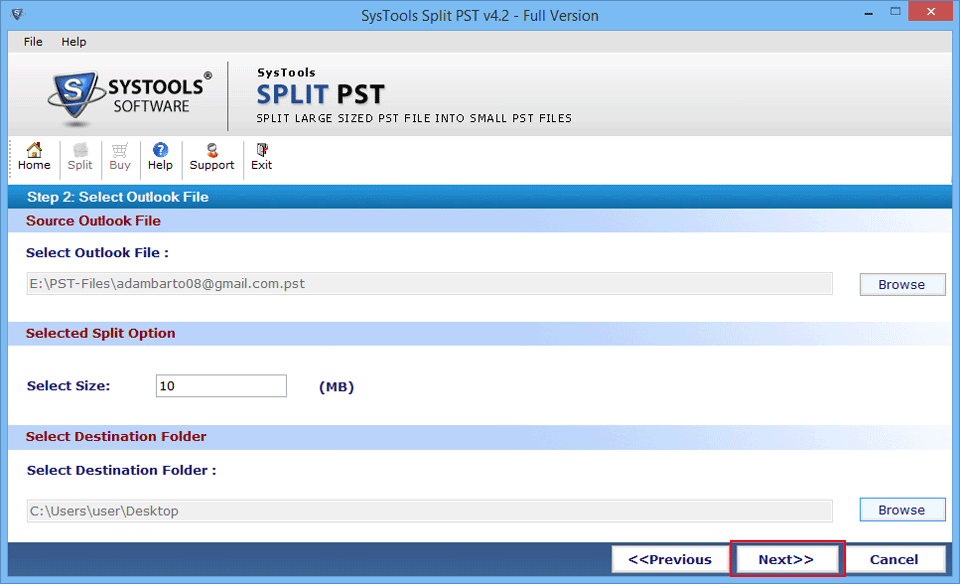 ---
6). If you have chosen "Split Options" to split multiple large sized MS Outlook PST files to single PST, then advance version 4.1 of Split PST software will provide four options to perform splitting process. The splitting options are described below in detail:
Split by Date: Using this options you can divide entire heavy PST files according to the selected date .
Split by Size: This option helping you to break multiple Outlook archive PST files into smaller parts according to there size and you can easily solve 2 GB limitation problem successfully.
Split by folders: With the options you are able to split large MS Outlook PST files of only selected Outlook folders (inbox, outbox,sent/receive etx).
Split by Year : With the split PST by Year you are able to split large PST files selected between two year i.e. 2000-2013.
Step 6
Click on "Split"
Finally you fragment large PST files into smaller PST. This software does not alter any original information
Check them thoroughly
After that click on "Split " button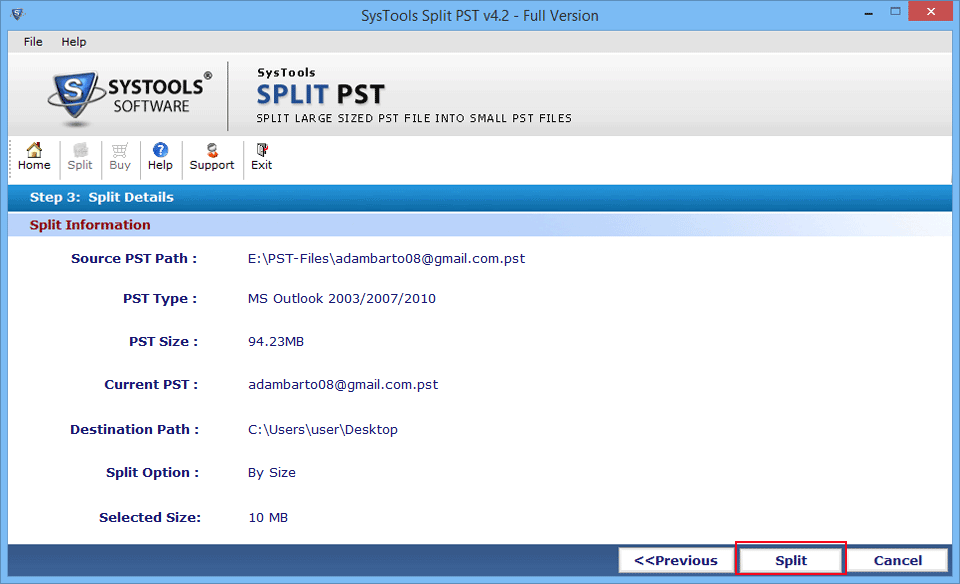 ---
Step 7
Process Completed
If you want to check this permit you to compare new splitted PST file with the Original PST. To do perform this process Click on "Compare PST" Button as follow down.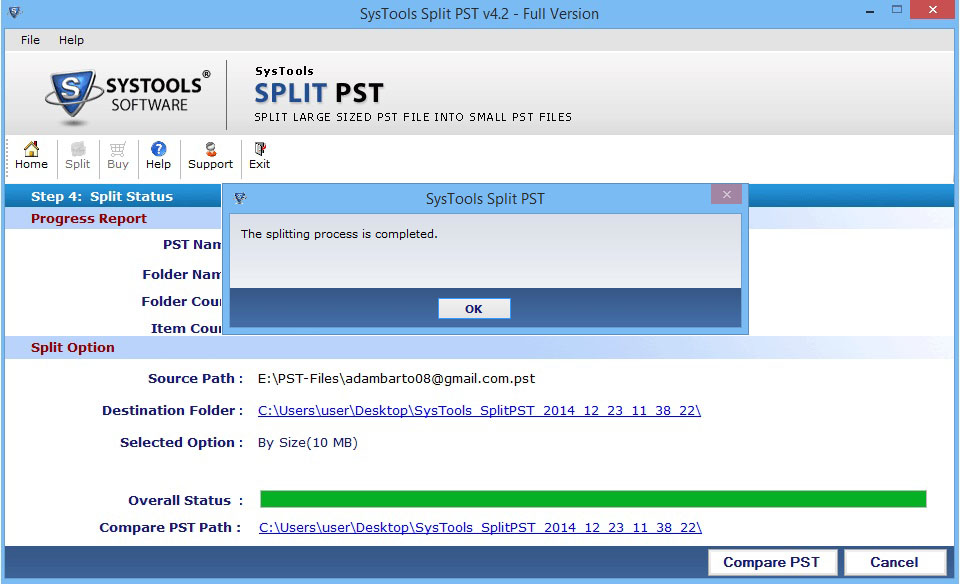 ---